Health Benefits of Drinking Water from a Copper Vessel
Copper is an essential trace mineral that is vital to human health. It has antimicrobial, antioxidant, anti-carcinogenic, and anti-inflammatory properties. It also helps neutralize toxins. Our bodies cannot synthesize copper, so you need to get it from dietary sources.
According to Ayurveda, drinking copper-enriched water in the morning on an empty stomach helps balance all three Doshas—Kapha, Vata, and Pitta—which then ensures the proper functioning of different organs and several metabolic processes. So keep 2-3 glasses of water in a copper vessel overnight, and drink it in the morning. Do not overdo the process, 2-3 glasses of copper-enriched water are quite enough for a day!
Why Copper Vessel?
When water is stored in a copper vessel, the copper gently leaches into the water providing it with all its positive properties. And, this water does not become stale and can be kept for longer periods.

Copper is known to be oligodynamic—the sterilizing effect of metals on bacteria—, and can destroy bacteria very effectively. It is especially effective against E.coli and S.aureus, two bacteria that are commonly found in our environment and are known to cause severe illnesses in the human body.
Copper helps cleanse and detox your stomach to ensure the proper elimination of waste and harmful products. It also regulates liver and kidney functions and ensures the absorption of nutrients from food.
Copper promotes the breakdown and elimination of fat cells.
Copper helps regulate blood pressure and heart rate as well as lowers bad cholesterol and triglyceride levels.
Copper is the main component in the production of melanin that defines the color of your eyes, hair, and skin. Melanin also helps keep the skin safe from sun damage, speeds up wound healing, and covers up scars.
Copper aids the body's absorption of iron, which plays a key role in fighting anemia.
Copper also helps produce new and healthy skin cells that replace old dying ones.
Copper has very strong antioxidant properties that help fight off free radicals and negate their ill effects—one of the main reasons for the development of cancer.
Copper is known to be a brain stimulant and has anti-convulsive properties.
Copper regulates the functioning of the thyroid gland.
Copper also has bone and immune system strengthening properties, helping to mitigate arthritis and rheumatoid arthritis.
What is Ayurveda?
Ayurveda is the time-tested, natural, prevention-oriented, and holistic health care system of ancient India. It is free of negative side effects and offers economical solutions to the major current health problems worldwide.
Learn more about Ayurveda
Authentic Panchakarma in Bali
An Ayurveda Panchakarma is a detoxing program with long-lasting health benefits. Oneworld Ayurveda is dedicated to authentic Panchakarma, run by Ayurvedic doctors from India and a professional and caring team. Now you can experience the natural healing benefits of Panchakarma at both Oneworld Ayurveda Tegallalang and Oneworld Ayurveda Ubud.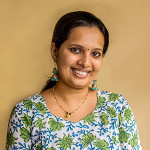 ---
Aparna K. BAMS, MD, PhD
Aparna is one of the few specialists worldwide with a Ph.D. in Ayurveda. Born into an Ayurvedic family which operates a traditional Ayurvedic Panchakarma hospital in Kerala, India, she grew up observing her father, the renowned Dr. Padmanabhan.
---