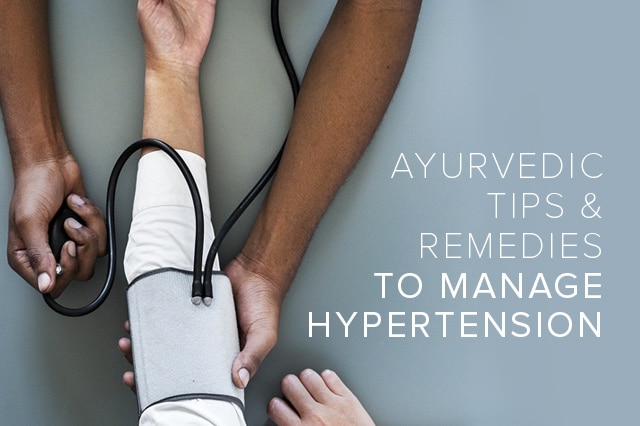 Ayurvedic Tips & Remedies to Manage Hypertension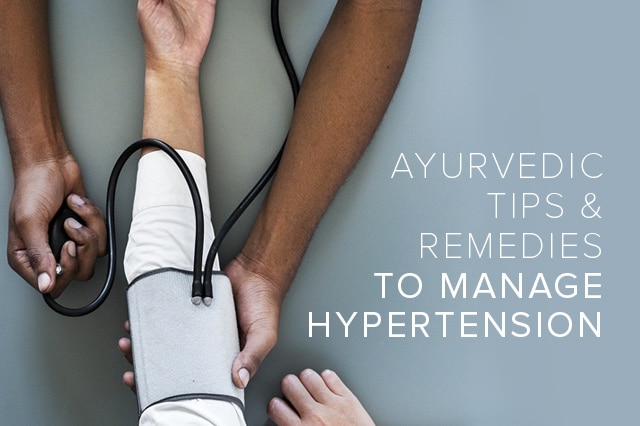 Ayurveda has a multidimensional approach to treating hypertension. Hypertension is considered a condition of Vata and Pitta imbalances. A balanced diet, healthy lifestyle, and good emotional wellness can help control blood pressure levels.
Here are some tips and natural remedies that can help stabilize your blood pressure
Schedule consistent work, rest, dining, and sleep times.
Avoid addictions like nicotine and alcohol.
Practice relaxation techniques like Child's Pose, Yoga Nidra, and meditation.
Avoid high-intensity workouts if you are predisposed to hypertension.
Reduce salt from your diet.
Drink a minimum of 2 liters of water each day.
Take a brisk walk to improve your cardio-pulmonary health.
Improve sleep quality—try to get a minimum of 6 hours of sleep each night.
Moringa is one of the best herbs to treat hypertension. Make a herbal tea with moringa + cardamom + coriander.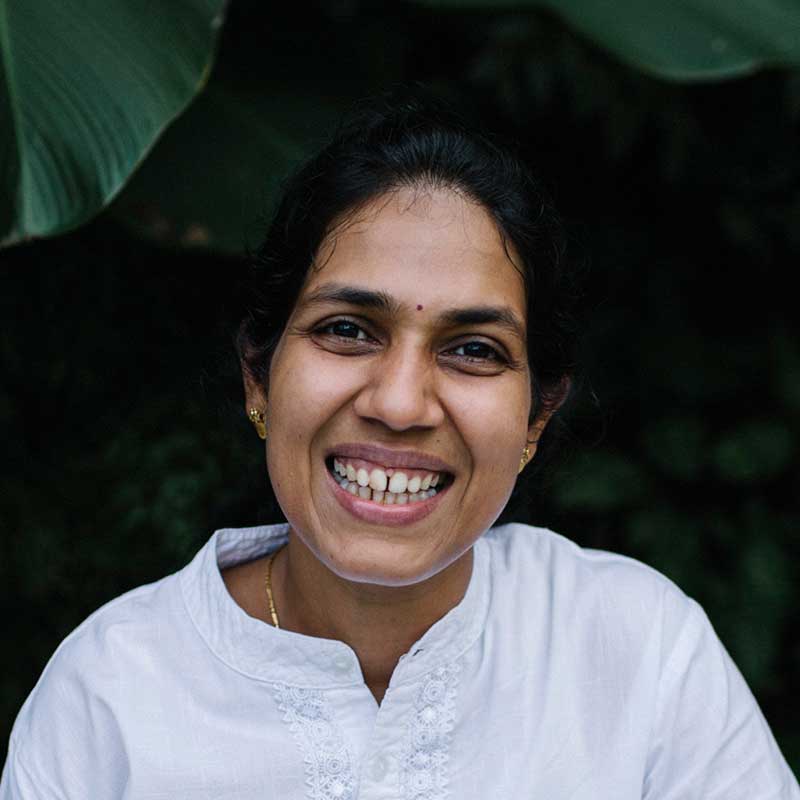 ---
Dr. Resmi V. Rajagopal, BAMS, MS (Ayurveda Gynec), PGDYN
Dr. Resmi is a versatile Ayurvedic physician from Kerala, India, specializing in women's health and pregnancy care, therapeutic yoga, and nutrition.
---