Private Yoga Class 
If you wish to have more personal yoga classes, you can discuss booking these with the doctor or the receptionist and they will set up a time in your schedule.
One private class is one hour, the price is IDR 450,000,
or you may choose to have 3 classes for IDR 1,200.000.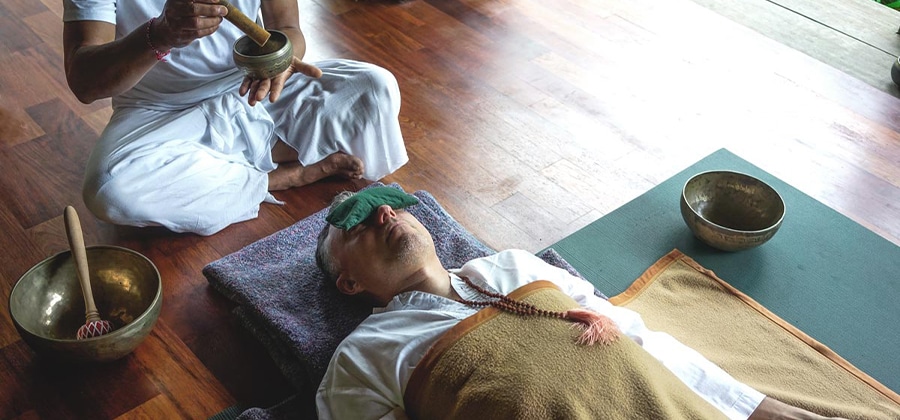 Sound Bath Meditation Session
You may also want to enjoy one or more private 30-minute Sound Bath Meditation sessions during your stay. It is an amazing way to meditate and let go with the vibrations of the gongs, cymbals, and Tibetan singing bowls.
The price is IDR 300,000 per session or 3 sessions for IDR 800,000.
Bodhypnosis®
Bodhypnosis® is a technique that induces an effortless, deep meditative state that triggers the parasympathetic nervous system and allows the body to enter its innate, natural regulative state and start its own healing process. The results are a calmer mind, a feeling of being cleansed, connected, and at peace with yourself and the world.
This body technique is not to be mixed with the traditional hypnosis of the mind, no effort is required from the recipient. To access trigger points in the body, the therapist applies pressure, gentle compressions, decompressions, vibrations, frictions, and rotations. No oil is used for the treatment and you can even wear your own clothes.
Our therapists are among the very first certified Bodhypnosis® level one practitioners in South-East Asia.
Experience this 60-minute unique healing technique for IDR 550,000 in your own room.